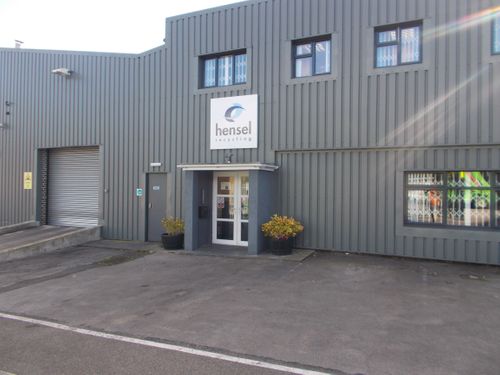 Precious metals; platinum, palladium and rhodium enable the environmentally friendly removal of pollutants to ensure the sustainable protection of our planet. At the end of their useful life, the precious metals have to be recycled. The core competency of Hensel Recycling is the recovery of precious metals from used catalytic converters and diesel particulate filters. We provide toll refining solutions for both metallic and ceramic carrier material. Toll refining, as compared to selling, is the most precise and most profitable way for you to recycle your catalyst.
Hensel Recycling UK which is located in Slinfold was founded in 2012. We are certified to ISO 9001, ISO 14001 and ISO 45001 standards. Since 2018 we are also specialized in recycling of E-Scrap like CPUs, EPROMs, motherboards, cables etc. Our technology was developed by our parent company in Germany.
We stand for long-term trusting partnerships with customers, suppliers and business partners. The market which is kept constantly in motion by technology trends, regulations and price fluctuations in the raw materials markets, demands continuous optimization and entrepreneurial skills on part of the companies. In recent years the Team of Hensel Recycling UK has proven time and time again that it has the necessary pioneering spirit to set the standards in the industry.
While the UK operation is more than 10 years in the market, the Hensel Recycling Group has 25 years of experience recycling precious metals. Our day to day work is characterized by long term partnerships, personal care and the highest level of precision in processing your materials. With us your material is in professional hands.
We look forward to meeting with you and hope you will trust Hensel Recycling with your precious metal recycling needs. Precious metals are our passion.
Address
Hensel Recycling (UK) Ltd.
12 Maydwell Avenue
Slinfold
West Sussex
RH13 0SH
United Kingdom